「この番組は一つ屋根の下で男女6人が生活していきます。番組が用意したのは、素敵なお家と素敵な車だけです。台本は一切ございません。」この一言から始まるリアリティバラエティ番組、通称『テラハ』。
テラスハウスの魅力といえばオシャレな楽曲。
この記事ではテラスハウス【OPENING NEW DOORS】(TERRACE HOUSE OPENING NEW DOORS)で流れた楽曲をすべてご紹介していきます。
他のシリーズはこちら↓
・テラスハウス【OPENING NEW DOORS】の主題歌・挿入歌のアーティスト名や曲名
・テラスハウス【OPENING NEW DOORS】のメンバーの詳細
・各楽曲を1話ごとに紹介
・すべての曲が無料で試聴可能
テラスハウス【OPENING NEW DOORS】のメンバー詳細はこちら
テラスハウス【OPENING NEW DOORS】で流れる楽曲は?
オープニングテーマ
…Ready For It? – Taylor Swift
エンディングテーマ
Chasing Cars – Snow Patrol
BGM
Dear Life – BECK
1st WEEK『OPENING NEW DOORS』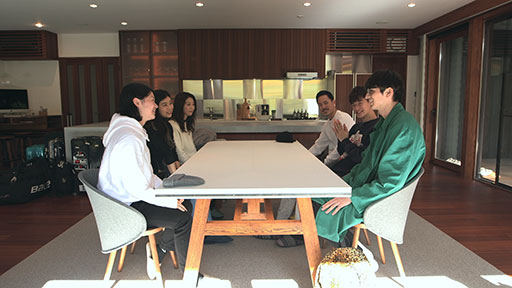 Seasons(Waiting On You) – Future Islands
Lost In This City – Michael Kaneko
On My Way – Giovanca
Never Let You Down – Trobi feat.Stevie Appleton
Cracks Between – Ten Tonnes
2nd WEEK『A NEW EXPERIENCE FOR HER』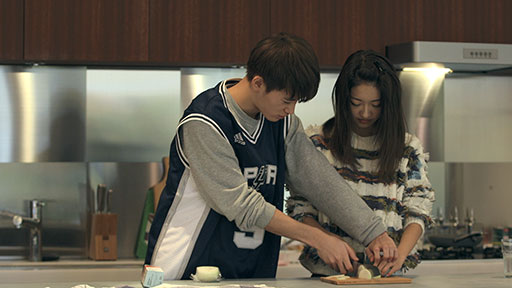 Never Let You Down (Acoustic Version) – Trobi feat. Stevie Appleton
Found You (Make Me Yours) – Throttle
Take Back Time – FAUX
Behind Closed Doors – The Strypes
I'm Not The One – Pete Yorn
Golden Pineapple – Jay Hardway
3rd WEEK『CAPTAIN TSUBASA』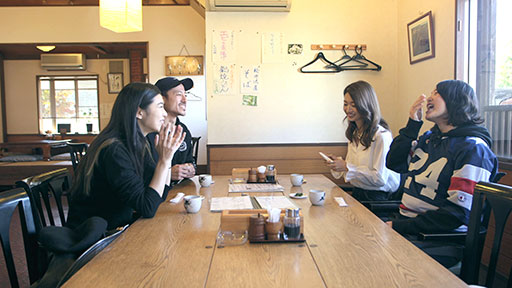 Someday – Pale Seas
Corners Of The Earth feat. RY X – ODESZA
Kicks In – Colin Macleod
Ultraviolet – The Amazons
Darkest Hour – Charlotte OC
Feel Alive – Lucas & Steve x Pep & Rash
4th WEEK『THE REASON SHE CRIED』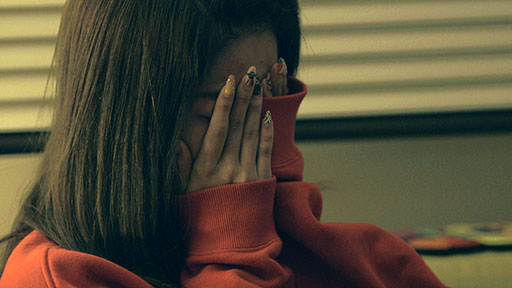 Joyride – Bassjackers & Brooks
Keys – CMC$ ft. Jalise Romy
You're Silver – Nightlands
Ran – Future Islands
A Way Home (Extended Mix) – KO:YU & Don Palm
Desire – Everything Everything
5th WEEK『COCKY KID』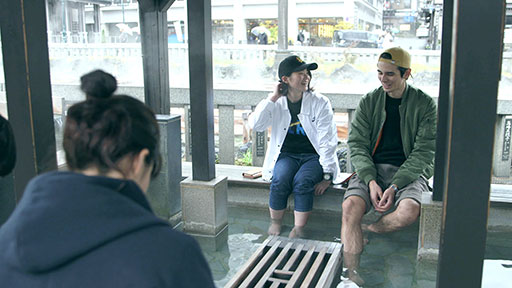 Exhumed – Zola Jesus
Beyond Repair – We Were Sharks
Wake Me Up – Sarah Walk
Give – You Me At Six
愛を伝えたいだとか – あいみょん
Scio – Jay Hardway
6th WEEK『FIRST SNOWFALL』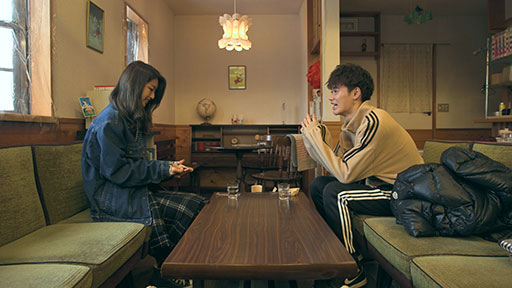 Broken Glass – Rachel Platten
Victoria Falls – Flyte
Hard Work – Smoove & Turrell
No Ti Amo – Lucky Soul
C'est la vie feat. 七尾旅人 – Kan Sano
Mind Games – COLOURS
7th WEEK『I ERASED HIM FROM MY WORLD』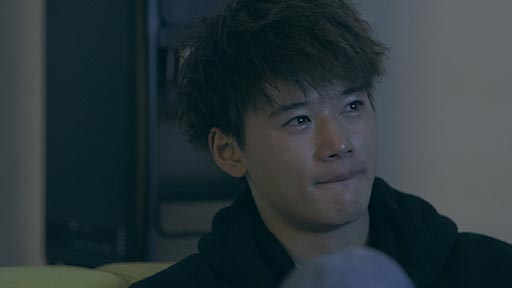 Don't Stay Away (feat. Naations) – King Henry
L For App – Jesse Ruins
愛を伝えたいだとか – あいみょん
Hope You Can Wait (Hot Toddy Remix) – Izo FitzRoy
Wall (feat. I Don't Like Mondays.) – Baby-T
8th WEEK『A MAN WITH DIFFERENT VALUES』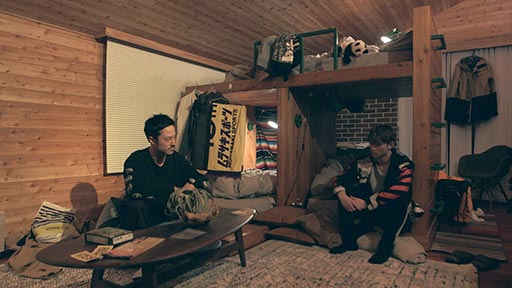 Showdown – Ummet Ozcan
Safari – Serena
Between Wounds – Last Train
The Unicorns – Pink Elephant feat. Irene
Hero – Levi feat. Tom Villon
Better Day – Islander
Mind Games – Colours
9th WEEK『SHE'S THE MVP』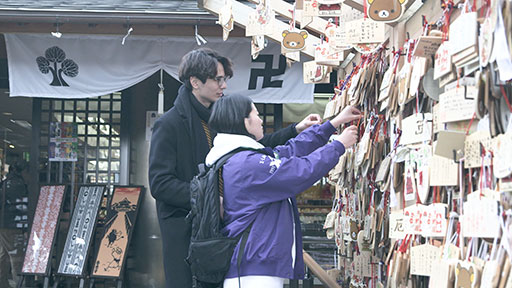 愛を伝えたいだとか – あいみょん
Passport Home – JP Cooper
In My Head – Anuryh
All Over Your Face – Thomas D'Arcy
Begging – Mabel
All Or Nothing – For The Win
Another Template – Julian Calor
Tarida – Henri Pfr & Stone Van Brooken
10th WEEK『THE CHRISTMAS ASSASSIN』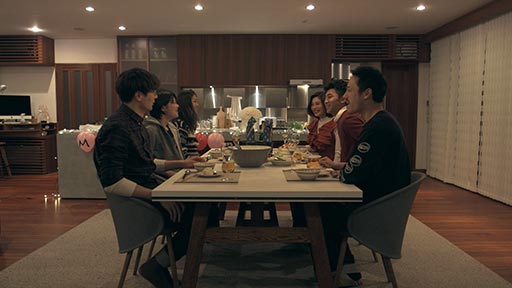 All You Need (Night Radio Edit) – Y.V.E. 48
All You Need (Day Mix – Radio Edit) – Y.V.E. 48
A Little Bit Of Christmas – Lisa Lois
Carnival – Milan & Phoenix
Little Thing Gone Wild – Black Rebel Motorcycle Club
11th WEEK『BEST ACTOR IN A SUPPORTING ROLE』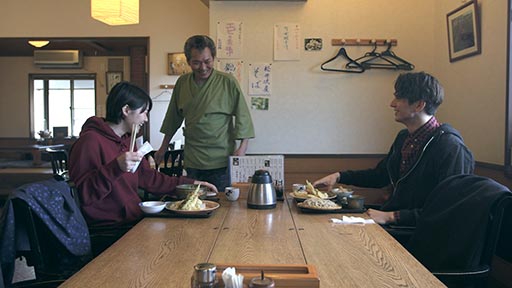 Safe – Bay Ledges
Take Care (Radio Edit) – Clément Bcx
Giants – Lights
ふたりの世界 – あいみょん
Jesse – Lydia Schubert
Don't Give Up On Love – Set Sail
12th WEEK『IF ONLY YOU WERE FIVE YEARS YOUNGER』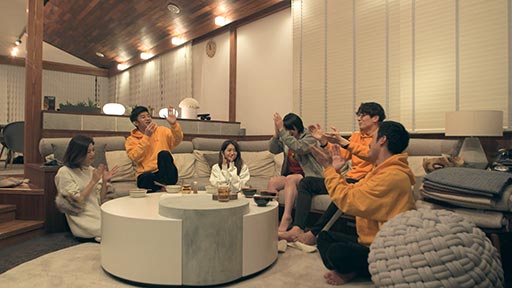 Hey! – Set Sail
All The Things – Mando Diao
Home – Set Sail
What I Want – STAMEN
ILYSB – LANY
Fault Line – Meeka Kates
Plastic Machinery – The Charlatans
13th WEEK『SHE ASKS TOO MUCH FOR LOVE』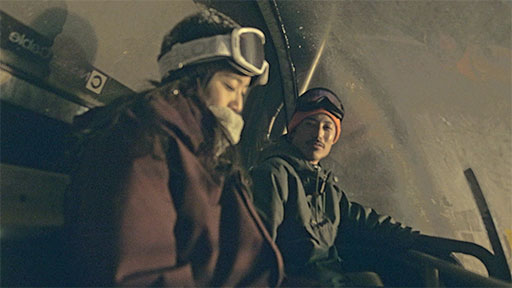 Grey Goose – Carousel Kings
The Unforgettable – Colours
Not Sorry – Last Night feat. Lariss
ふたりの世界 – あいみょん
Running Into Love – Taylor Knox
We Don't Give A – NAO
Newborn – Set Sail
14th WEEK『THE BIRTHDAY THAT DECIDED THEIR FATE』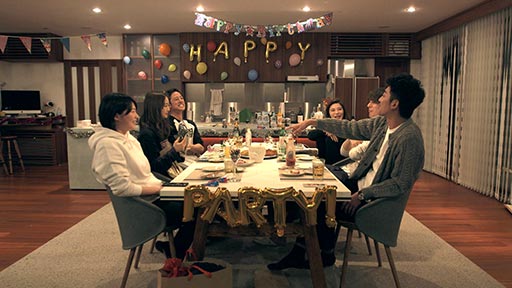 Charleston – Set Sail
Raw – Marcus Schossow
ふたりの世界 – あいみょん
Devotion To The Ocean – Luke Fox
My Mind's Made Up (feat. Berenice) – Kraak & Smaak
Don't Run From My Love – 1WayTKT & Cossy feat. Mark Borino
15th WEEK『THE MUSTACHE TELLS THE STORY OF LOVE』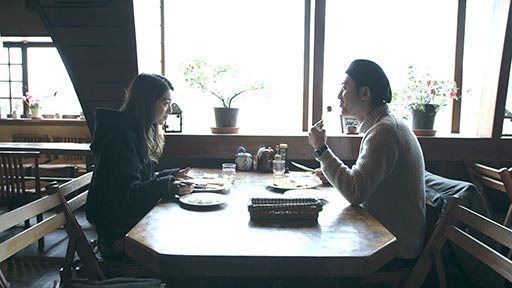 Drive Me Wild – Alexia Coley
Slowly Drive – iri
Find LA (radio Edit) – JAZ von D feat. Jennifer Cooke
Golden – Kolomensky feat. Aria Lanelle
Blind Love – Awaken I Am
Once – yahyel
16th WEEK『LIFE IS JUST A LITTLE TOO LATE』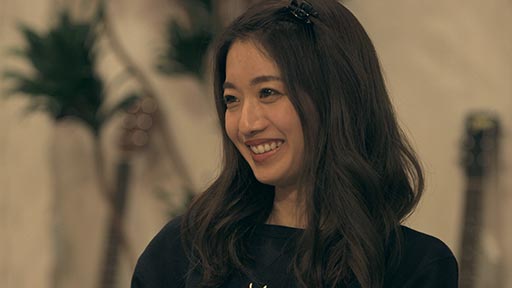 Run – Foo Fighters
New Days – Rei
Sticky Leaves – Linying
Terraform – Novo Amor & Ed Tullett
17th WEEK『SINFUL CLEAVAGE』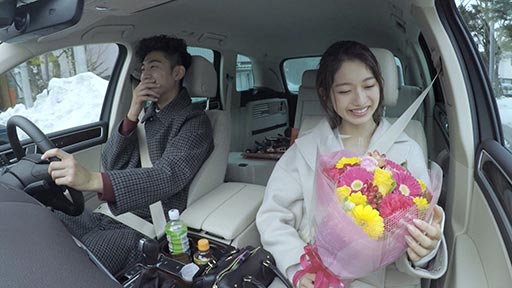 Paradise – George Ezra
Never Look Back feat. Linnéa Lundgren – Yaffle
Breathe feat. June Fermie – Yaffle
DLD – Alessi's Ark
Fade to Love – FOURS
Save Your Soul – Ridney & Lovely Laura
18th WEEK『FLOWER BOUQUET FOR MY VALENTINE』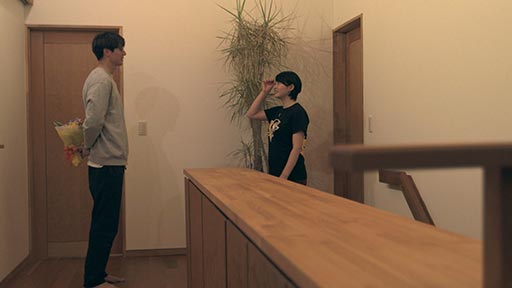 Saltwater – Geowulf
満月の夜なら – あいみょん
Notice Me – SPINN
Girls On Bicycles – Set Sail
DO DO DO – Dansu
Feel The Fire – Project 46
Puzzle Pieces – Broadside
Stay Here – Henry Green
19th WEEK『THE SECOND ATTEMPT』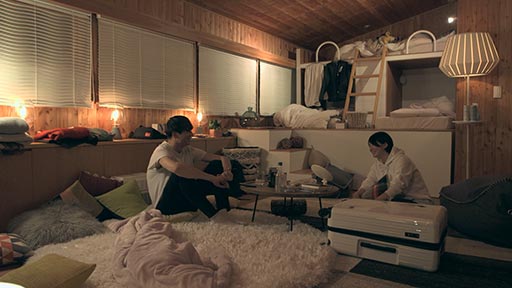 Bad Habit – Carousel Kings
What's Good For You – Megan Bonnell
Gold – Mauwe
Devotion to the Ocean – Luke Fox
The Innocence feat. Okke Punt – Feiertag
Second Chance – Lucy Rose
Jesse – Lydia Schubert
20th WEEK『A FAIRY ON A SPLIT ROAD』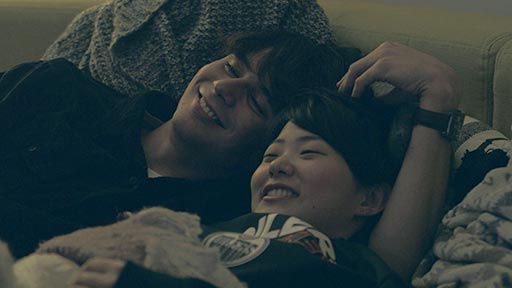 満月の夜なら – あいみょん
ふたりの世界 – あいみょん
Me and Michael – MGMT
Miami – Manuel Riva feat. Alexandra Stan
Warm Blood feat Nick Moon – Yaffle
Your Voice – Megan Bonnell
21st WEEK『TUNE-UP』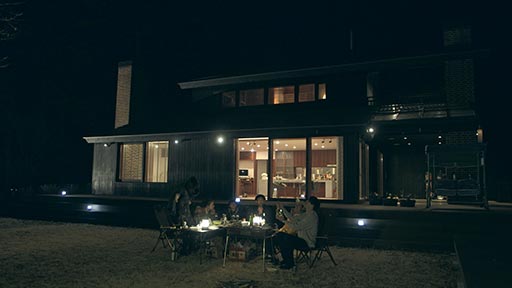 Tree – Wrongonyou
Deep In Your Eyes – Akcent
Ti Amo – Phoenix
Love Me The Way I Am – Katarina
Rebirth – Wrongonyou
Sonica – Yves V
22nd WEEK『VIRGIN』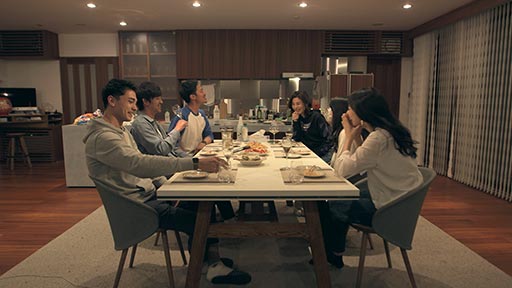 Rêveries – Shaparder & LRX feat. Marie Beeckman
Separate Rooms – Megan Bonnell
This Golden Hour – Lydia Schubert
End Of The World With You – Calexico
Awakening – Lou Van
Summer Love – Lovely Laura
23rd WEEK『MECCHA ME TOO』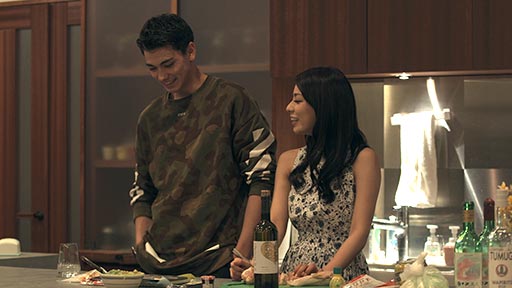 Little Dark Age – MGMT
Family of the Year – Wrongonyou
Into Your Arms – Red Axes
Mind Games – Colours
Build The Cities feat. Kerli – Karma Fields
Riding Shotgun feat. Bonnie McKee – Kygo & Oliver Nelson
24th WEEK『KISS OUT OF NOWHERE』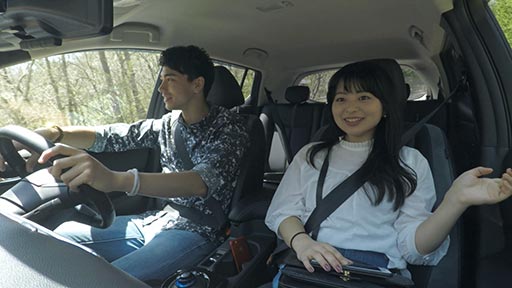 High Times – THREE 1989
Empty Room feat. Benny Sings – Yaffle
Augustine – Kalahara
Never Enough – EMILIE
庭をでて – The Wisely Brothers
Keys – Masha Qrella
25th WEEK『THE FALLEN ANGEL』
Lawless – Colours
Home – Set Sail
Wasted.Patient.Thinking. – ROE
Rumba – Faruk Sabanci
Find LA (Instrumental mix) – JAZ von D feat. Jennifer Cooke
Crackle (Original Mix) – Yves V & D-wayne
26th WEEK『BETTER THAN YOU』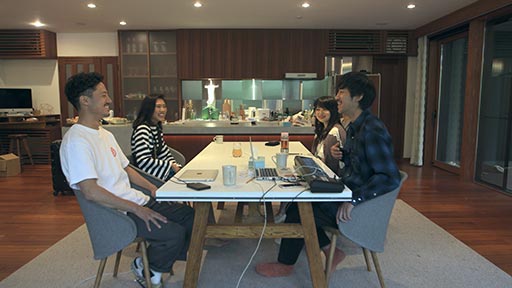 Streets Paved With Gold – George Boomsma
Mind Games – Colours
Sweet Marianne – Wrongonyou
Distant, Distance – Awaken I Am
OK, Cheers! – chelmico
Higher – Eliza And The Bear
27th WEEK『ON THE NIGHT OF CAMP…』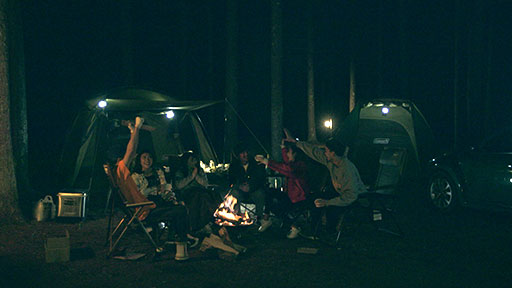 Get To You – Brandy Zdan
Who We Are – Allison Weiss
Foolish – Alpine
Golden Lady – Rogue + Jaye
Fragile – Luxtides
The Boat Song – Set Sail
Spirit – The Belle Game
UNIVERSE (Kan Sano Remix) – THREE1989
28th WEEK『DECLARATION OF WAR』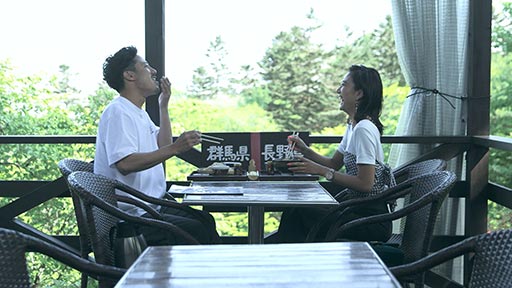 My Lucky Charm – The Postmarks
ACIIID (Original Mix) – MOGUAI
Talk – Josefin Öhrn + The Liberation
Summer feat Linying – Yaffle
Fading – Two People
Laps Around A Picture Frame – Broadside
29th WEEK『CONFESSING LOVE AT THE CHAPEL』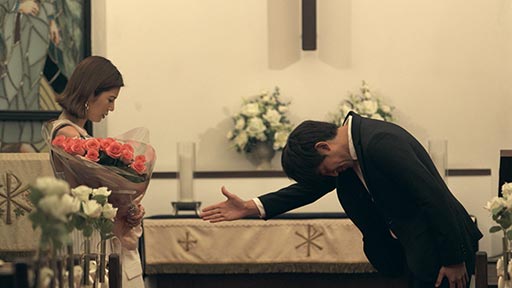 Green Candle – The New Up
Jungle Love – THREE1989
Time – Tom Adams
Fools – Troye Sivan
Zenith – Synead
OK, Cheers! – chelmico
30th WEEK『A FARCE』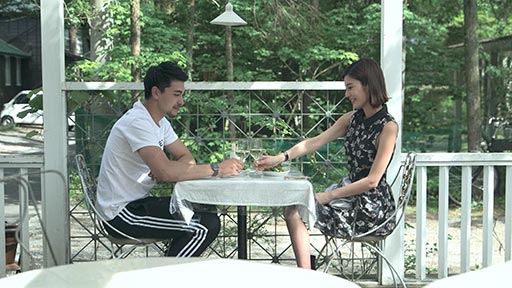 Hands – Alpine
Up All Night – Beck
OK, Cheers! – chelmico
That's Nice – FLING
Last – Tusk
Lawless – Colours
31st WEEK『RAMBLING ROSE』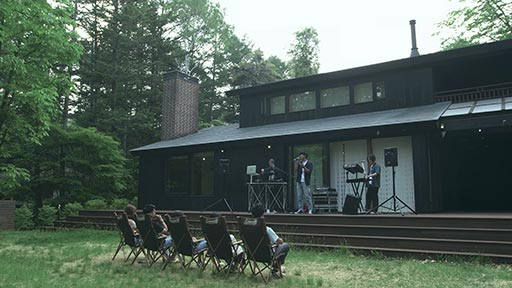 PARAISO – Charlie
Talking Pictures – FRIGS
Entangled – Vittoria Fleet
太陽 (English version) ~featuring Chris Cron from MELEE~ – ふたり
UMBRELLA – THREE1989
Words You Say – Bessie Turner
Sellout – The Halo Friendlies
32nd WEEK『THE LAST LOVE』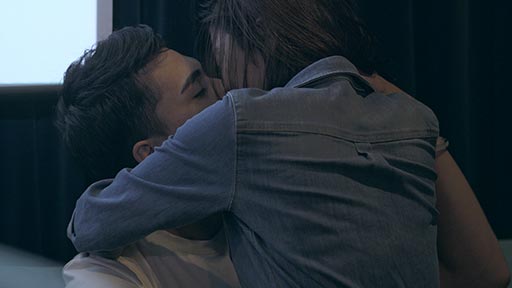 Highlight – chelmico
Plastic – Gender Roles
Palm Tree – ゆるふわギャング
Wild Card – Cold Specks
I Just Wanna Go Back ◐ – HONNE
Blush – Elekfantz
Going West – Park Hotel
33rd WEEK『IT'S SOMEONE ELSE』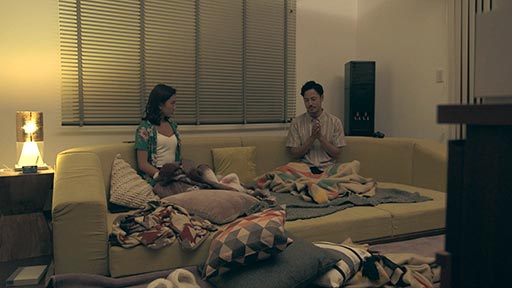 Drag Me Home – World's End Press
The Sun II – Snakadaktal
Dancing – Kylie Minogue
I Don't Wanna Go Home – Chrome
Anyone – Colours
Ciao Adios – Anne-Marie
Cool Breeze Over The Mountains – Love Deluxe
34th WEEK『BYE BYE, MISS TERRACE HOUSE』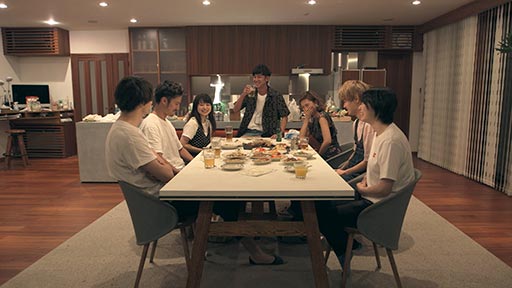 Sound Of Love feat. EDEN KAI – BABY-T
diamond – sooogood!
All Wordz Are Made Up – The Voidz
There's A Reason Why (I Never Returned Your Calls) – Blossoms
Mad Man – Laidback Luke & KURA
35th WEEK『YOUNG FACES』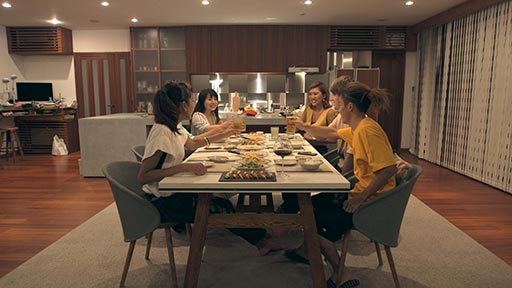 Home – The Holidays
Life's A Lie – Katie Von Schleicher
Kids – Set sail
Addicted – Bliss N Eso
Built On Ashes – Zeal & Ardor
36th WEEK『TAKE SHELTER FROM THE RAIN』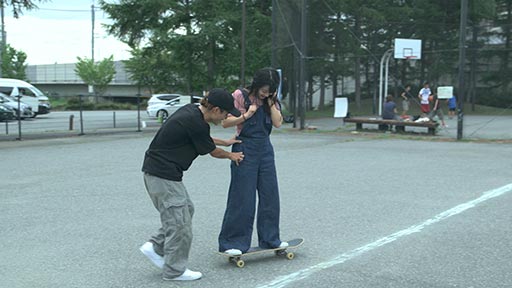 Everytime I See The Light – Peaking Lights
Lovesick – The New Madness
Passenger Plane – Bernice
Plans – ALTA
So Soon – Indoor Pets
Only You (DT's Groove Jet Mix) – Kimara Lovelace
End/Gone – Nick Moon
37th WEEK『FIRST AND LAST DATE』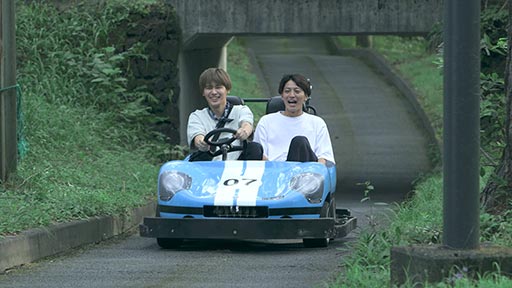 Bring It Up (DJ Spen & Gary Hudgins Remix) – Yass feat. Inaya Day
Tombstone – ONBC
Little Amsterdam – Luna Bay
Who Are You – Aquilo
Witch In My Heart – Sonic Graffiti
Birthplace – Novo Amor
All That I Want Is You – The Magic Gang
Alone – Colours
38th WEEK『THE GOAL-GETTER AND THE GOALLESS』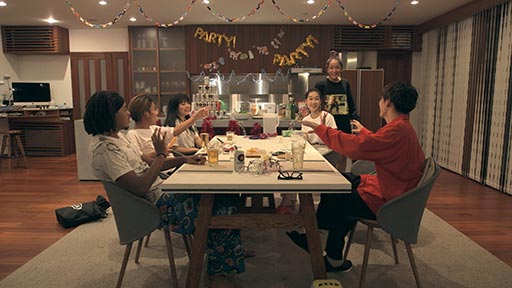 Let Me – ZAYN
Paradise – Broadside
I Want Your Trouble – Brandy Zdan
Hopeless – Khalid
My Girl – I Don't Like Mondays.
Whales – Set Sail
Now You Want Me – ALTA
39th WEEK『LIKE A LONG SPELL OF AUTMUN RAIN』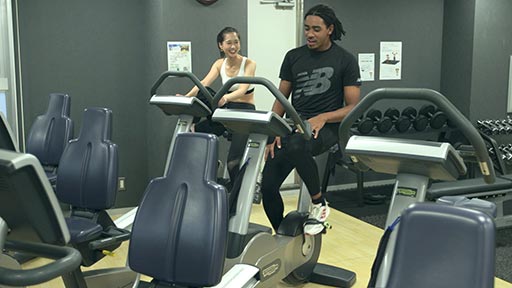 Sit Next To Me – Foster The People
Who Are You – Set Sail
So Far Gone – Abandoned By Bears
Be On Your Side – EDEN KAI
Begin (Fuminori Kagajo Remix) – Bliss Feat. JUJU
Ill At Ease – Pip Hall
High Horse – Kacey Musgraves
40th WEEK『A MAN WHO CAN'T BE DESCRIBED IN JAPANESE』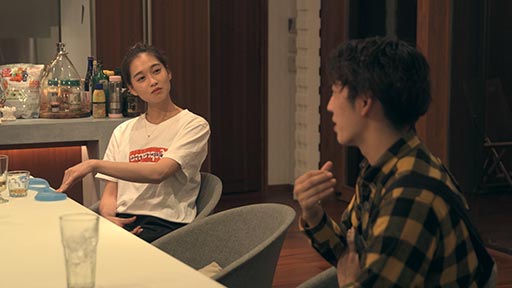 Play – Baby Blue
Night Pool – Roll Room
Without You – Stevie Parker
Sometimes – Kyle Kim feat. Sheree Hicks
The Seed – Cristobal And The Sea
Swear I'm Gonna Change – EDEN KAI
41st WEEK『EMBARRASSING REJECTIONS』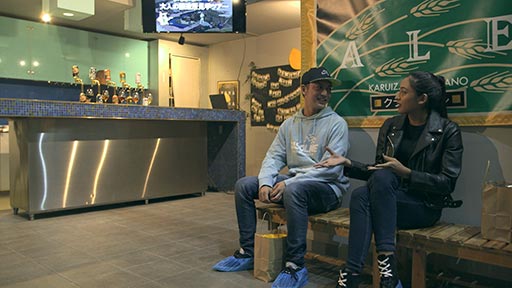 Green River – Wrongonyou
Running – The Indien
Set To Attack – Albert Hammond Jr.
Light It Up – Calvo feat. Noubya
Bird – PEER
Do I Need You Now? – DMA'S
42nd WEEK『TO HAVE BECOME CRITICAL』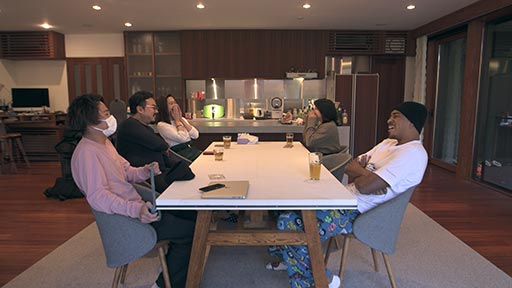 Oh My! (Mark Di Meo Remix) – Palamino
The Whale – Sue the Night
Stockholm – Set Sail
オンナは変わる – ゲスの極み乙女。
ロマンスがありあまる – ゲスの極み乙女。
Off My Mind – Voodoo And The Crypts
Mothers – Set Sail
Anaesthesia – Kashmere
43rd WEEK『BOOGER BOY AND SNORING BOY』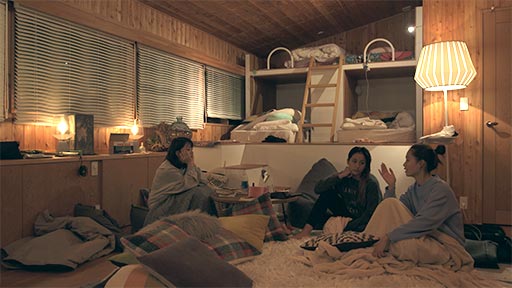 Steal My Phone – Cristobal And The Sea
Something To Talk About – Two People
Bang That – Disclosure
Figured Out – ALTA
Two Steps feat. Elliott Cole – Flevans
24 Weeks – Wardrobe
Stand By You – Official髭男dism
44th WEEK『ONLY THE APPLE WAS WATCHING』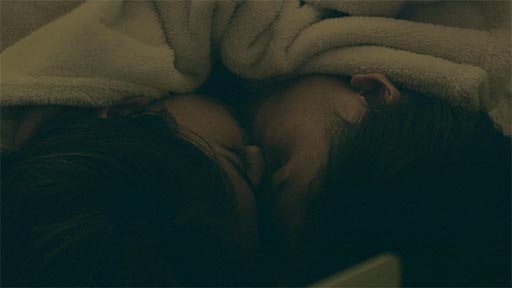 Just Touch – The Hubbards
Don't Want To Wake Up On My Own – Tugboat Captain
15,000 Words feat. Elliott Cole – Flevans
Unconditionally (Davide Fiorese Remix) – Giulio Bonaccio, Melonie Daniels & Stephanie Cooke
Blurred – mabanua
LOOP – SIRUP
Let's Drive feat. Izo FitzRoy – The Allergies
The End feat. Ivar Lisinski – Years
45th WEEK『TATTLING』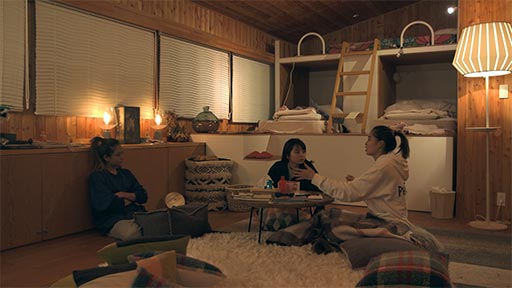 So Clear feat. Meeka Kates – Kraak & Smaak
You're Gone feat. Izo FitzRoy – Smoove & Turrell
Haunts Me feat. Esther Veen – Malvae
No feat. Raina Sokolov-Gonzalez – Meeka Kates
Back To Bay Six – Team Picture
Monster – Colours
46th WEEK『NO LONGER A VIRGIN』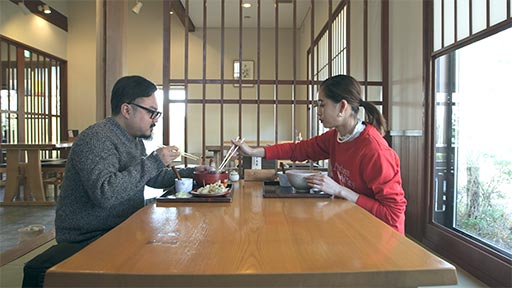 I'm Tied, To You – Two People
Anyone – Colours
Call Me – Imelda May
Body Language (Antonello Ferrari & Aldo Bergamasco Main Mix) – Silvia Zaragoza & Francois A. feat Carla Prather
Bone Idle – Mellor
47th WEEK『STILL A VIRGIN』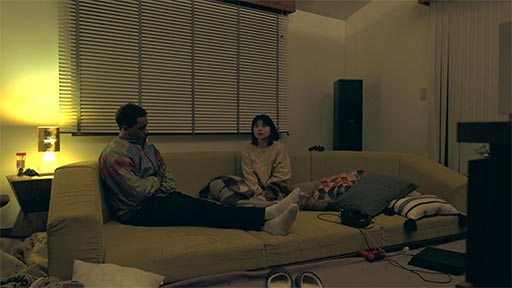 Shine – REWS
Rosy – Long Neck
EVERYTHING I KNOW – Benny Sings
U.F.O. – Lynda
もう切ないとは言わせない – ゲスの極み乙女。
48th WEEK『WALKING RITZ-CARLTON』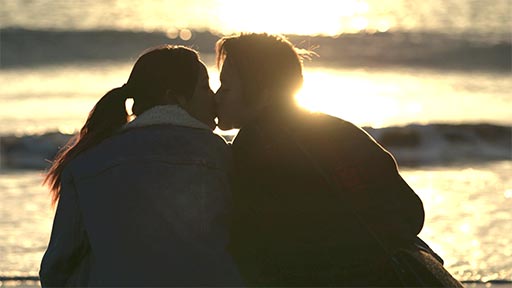 Made For Us – Calvo feat. Gigi
Gold – Glass Caves
Backwards Glances – James
Goodbye My Love – PYN
Paradise – Mingue x BRÅVO
In the Wild – HAARM
49th WEEK『DEPARTURE WHISTLE』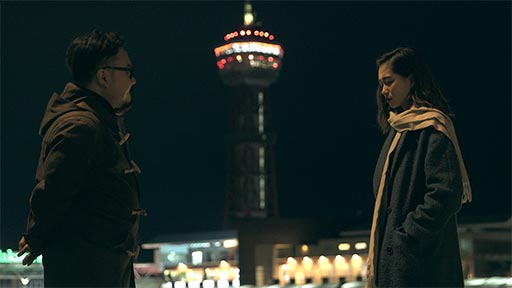 The Middle – Zedd, Maren Morris, Grey
Hey Mama – Nathaniel Rateliff & The Night Sweats
A Voice – Kat Edmonson
今なら無料で映画が観れる!漫画も無料で読める!

お申込みから31日間、月額プラン利用料が無料でお試しいただけるキャンペーン開催中です。
また、特典として、最新作のレンタルやマンガの購入に使える600円分のポイントもプレゼントしています。
※新規会員登録による無料トライアルはおひとり様1回までです。複数回のご利用は特典対象外になりますのでご注意ください。
解約はいつでも簡単!無料トライアル中に解約しても月額料金は発生しません。
↓無料体験はこちらから↓

にほんブログ村